RecruitLook.
The leader in college athletic recruiting.
Featuring
An online recruiting platform designed to assist student-athletes with their college recruitment.
Experienced college scouts working directly with student-athletes.
College exposure tournaments, combines, and camps.
The #1 online college recruiting course that educates families on navigating the recruiting process.
Our Story.
We want to help you!
RecruitLook started in 2008 with one driving force in mind: help student athletes get more college recruiting exposure. Since 2008, the company has grown exponentially with the development of new recruiting technologies, which have resulted in saving families millions of dollars with scholarship funds.
RecruitLook has now expanded to offline recruiting with grassroots basketball events, football combines, baseball and softball showcases, junior golf tours, and college recruiting seminars.
The RecruitLook brand is expanding operations and developing new software to help further the growth of the company, but more importantly, to help high school athletes with the college recruiting process.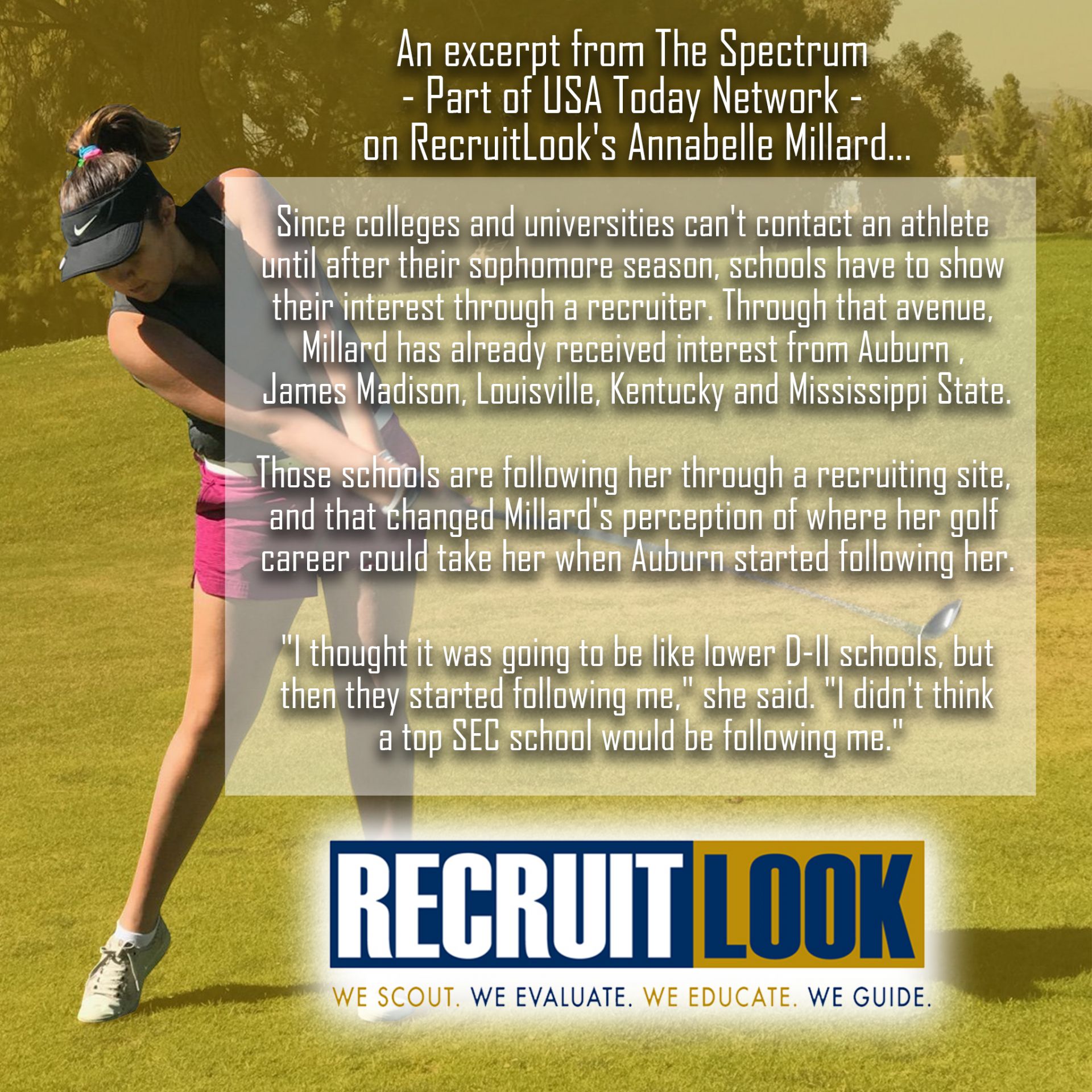 athletes that have used recruitlook
20,000+
scholarship $ awarded to athletes
Millions!
Testimonials From RecruitLook Athletes
Roxanne Ines
Softball Commit
Roxanee Ines is a 2019 graduate that we helped navigate the college recruiting process. She found a school that matched her desired major, offered her sport, and was a good overall fit for her as a student-athlete.
Daphne Boyd
Volleyball Commit
Daphne Boyd is a 2020 prospect that we helped land a college scholarship to the "Perfect Fit".
Crystle Querol
Golf Commit
Crystle Querol 2019 golfer that committed to Colorado Mesa University. "RecruitLook opened up my future."
Created with